Let us help you find cleaning solutions for your flooring, furniture, and other surfaces in your home. The cleaners at BPS Southeast can provide you with cleaning services for your home depending on your needs. We can help you learn how to care for your floors and furniture and protect the health of your family.
If you are remodeling or building a new home, please let us provide quality flooring for your home. We try to provide unique selections that other stores may not carry so you can have more choices to choose from. Some of our products are also designed to encourage healthier indoor environments to help you stay healthier. We will be glad to bring samples to you and let you make your decisions on site so you get the right color and style. The flooring needs to be viewed at your home and not in a show room to get the right match.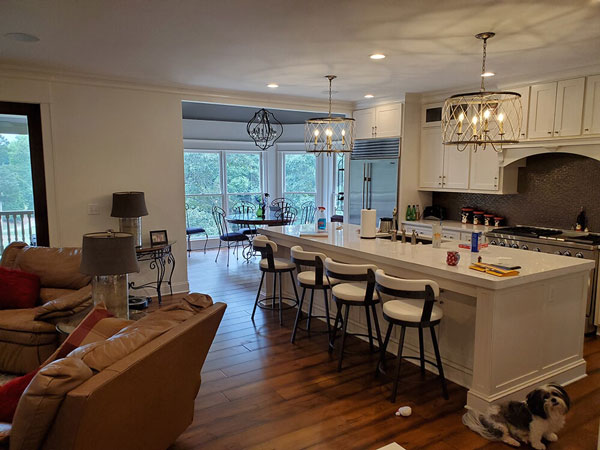 1. Carpet cleaning:
Many homes have carpet whether one room or a whole house. Carpet requires an occasional professional cleaning to keep it clean and healthy. Using Low Moisture Cleaning, carpet dries faster and it takes less time for us to be in your home. You can get back to your day faster.
2. Upholstery cleaning:
Make your upholstery last for years with the help of our cleaning services. We can help remove body oils, dead skin, and other soiling from your upholstery. Soiling left of furniture will allow for germs to thrive as well as slowly cause damage to the fibers in the material on the furniture.
3. Wood floor cleaning:
Wood floors need a professional cleaning to help keep the finish looking new. If the floors are showing signs of wear in the finish, a quick clean and refinish will cover over the scratches and bring the floors back to life.
4. Other services include: odor removal and leather cleaning